What's Next
We're thrilled to be working on a new 3D project with Alice Melvin, working title 'Pop Out Pets'!
These will be released in late June.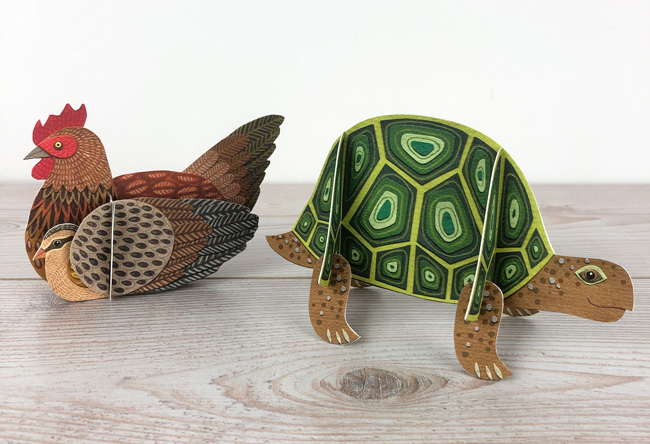 work in progress!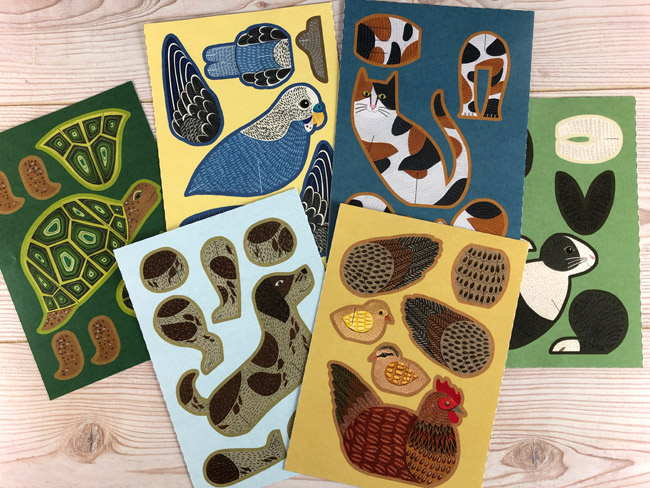 A new selection of summery images by contemporary printmakers for release in July will include -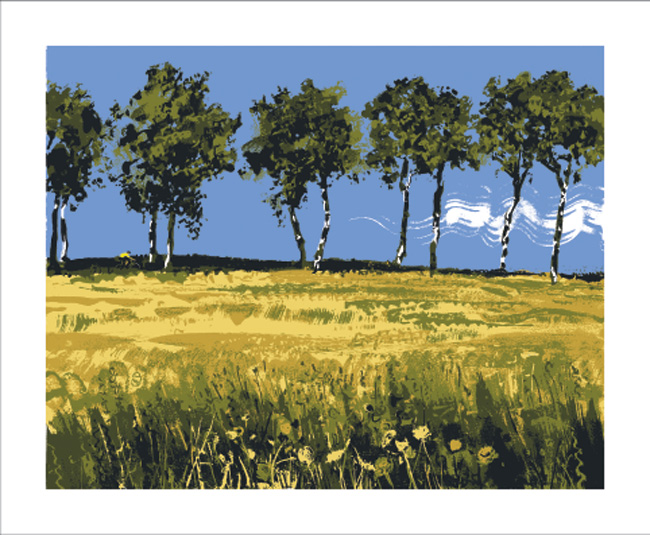 Cyclist, Ariege II by Andy Lovell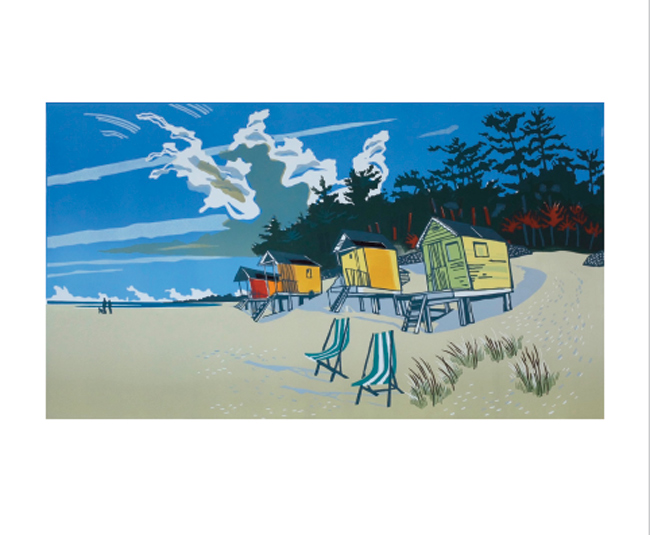 Wells Beach by Colin Moore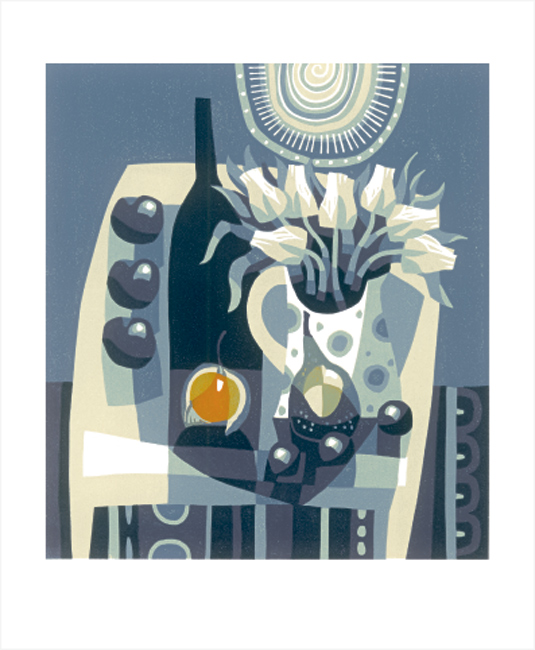 Almost Blue by Jane Walker
and in the Autumn, a new collection of Winter printmakers,notecard packs and Advent calendars -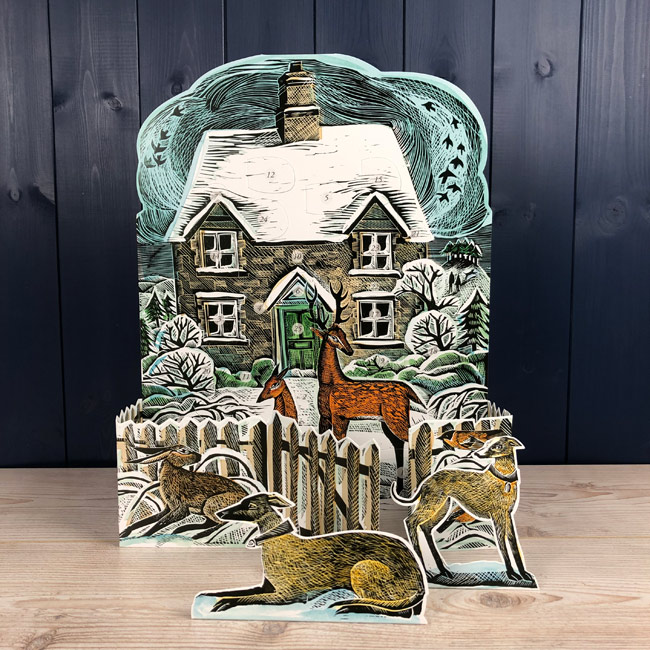 the 2019 Advent calendar by Angela Harding - 'Christmas Cottage', available in August.