What's Next
We're currently planning a new collection of images by 20th Century artists for release in May. These two paintings by Suzanne Cooper featured in the recent exhibition at the Morley Gallery - 'Rediscovery of a Forgotten Artist'.
In the 1930s Suzanne Cooper was a rising artist. While still a student at the Grosvenor School of Modern Art, she was showing oil paintings and wood-engravings in prestigious West End galleries. Then came World War II. The Grosvenor School closed. Cooper became a volunteer nurse, and then a wife and mother, and abandoned her artistic ambitions. Forgotten for decades, her work was rediscovered in 2018, with solo exhibitions at the Fry Art Gallery and the Printroom Studio that were greeted as 'revelatory'. Her work has been compared with that of Christopher Wood and Eric Ravilious.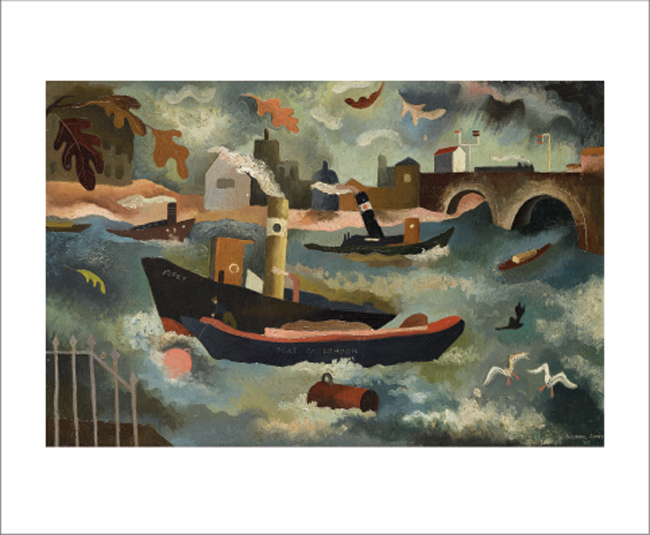 Thames in October, 1936 by Suzanne Cooper (1916 - 1992)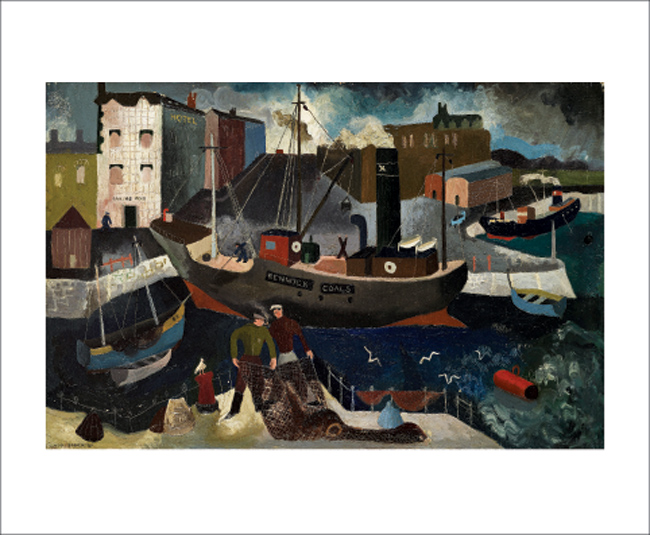 Renwick Coals, 1937 by Suzanne Cooper (1916 - 1992)
together with new additions to our collection of images by printmakers of the Grosvenor School -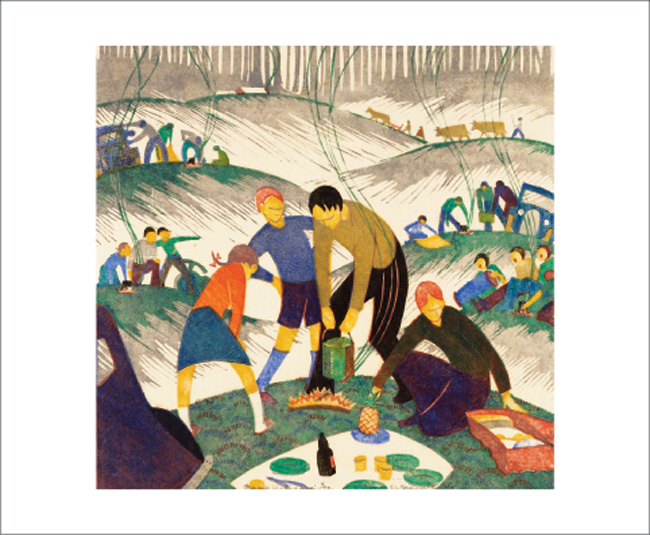 Bank Holiday, 1935 by Ethel Spowers (1890 - 1947)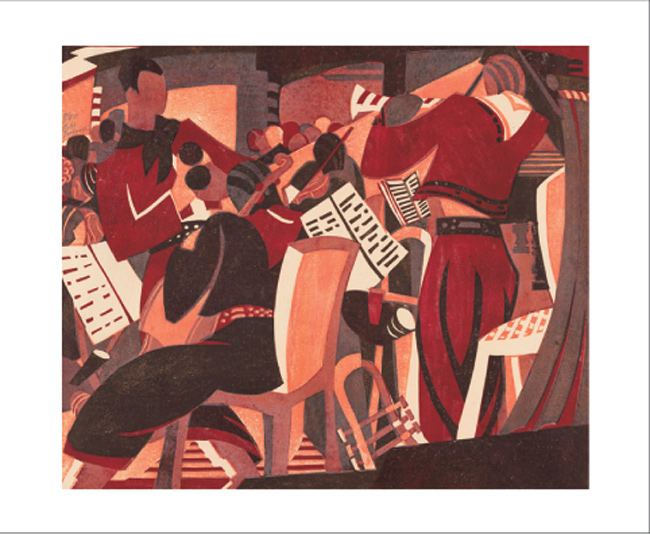 Rumba Band, 1935 by Lill Tschudi (1911 - 2004)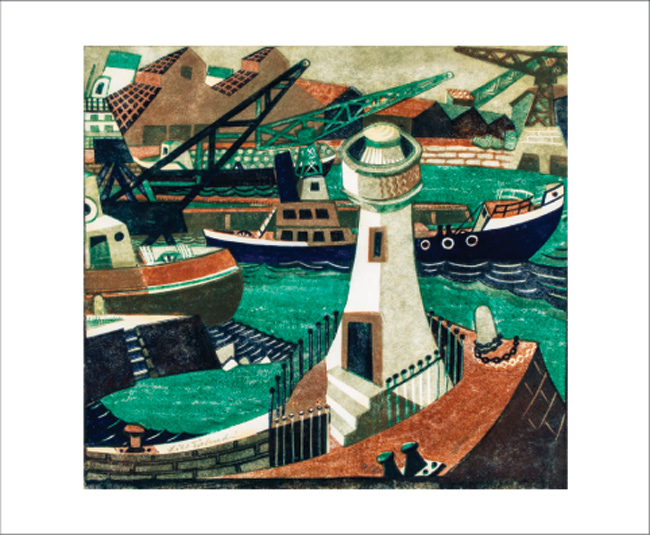 Harbour, 1952 by Lill Tschudi (1911 - 2004)
and soon coming back into stock after a brief delay -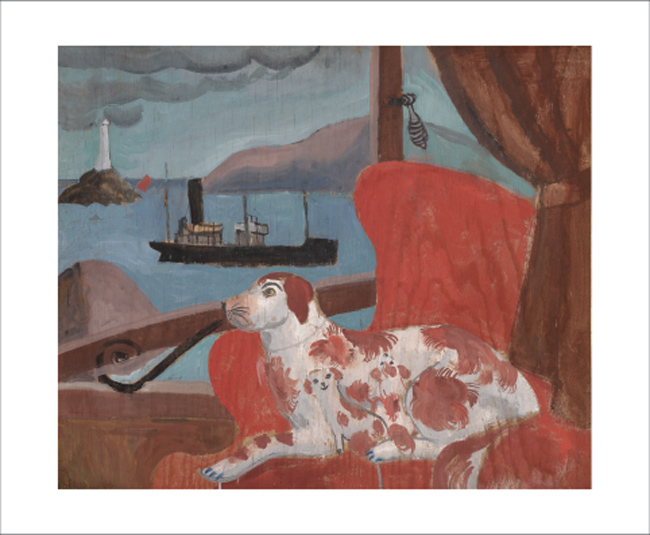 China dogs in a St Ives Window, 1926 by Christopher Wood (1901 - 1930)
Other new images by 20th Century artists will include -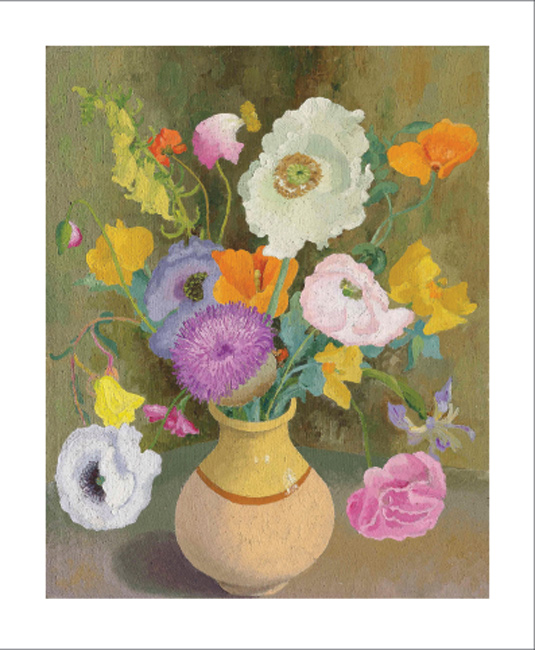 Poppies and Sweet Peas, by Cedric Morris (1889 - 1982)
We're also thrilled to be working on a new 3D project with Alice Melvin, working title 'Paper Pets'!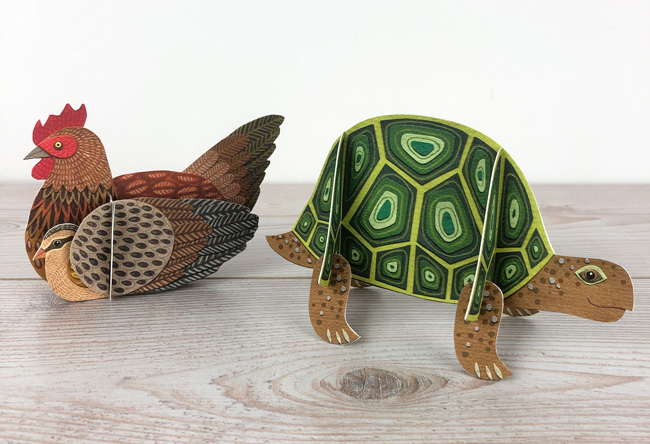 the first two have arrived - watch this space!