What's New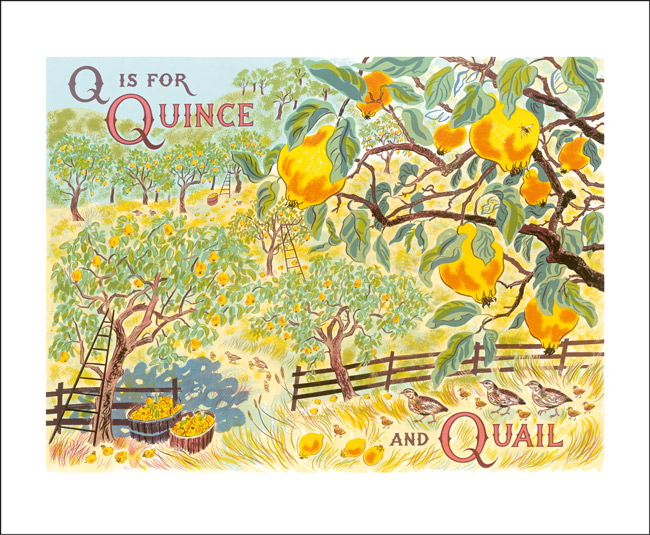 Q is for Quince and Quail by Emily Sutton
(code: ES1993)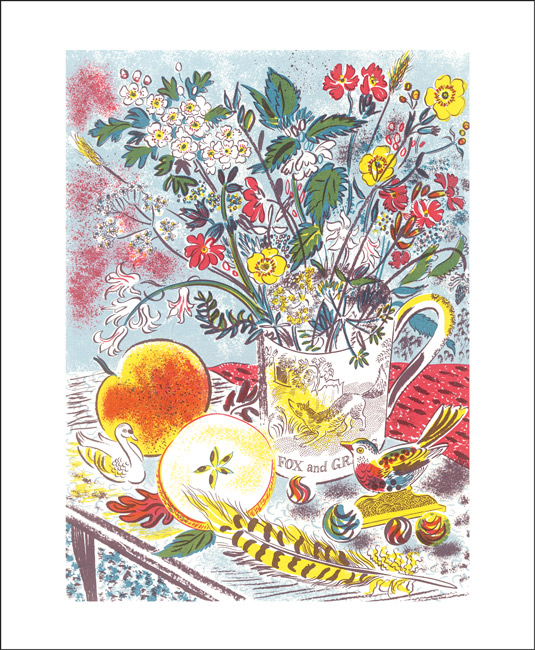 Fox and Grapes by Emily Sutton
(code: ES1994)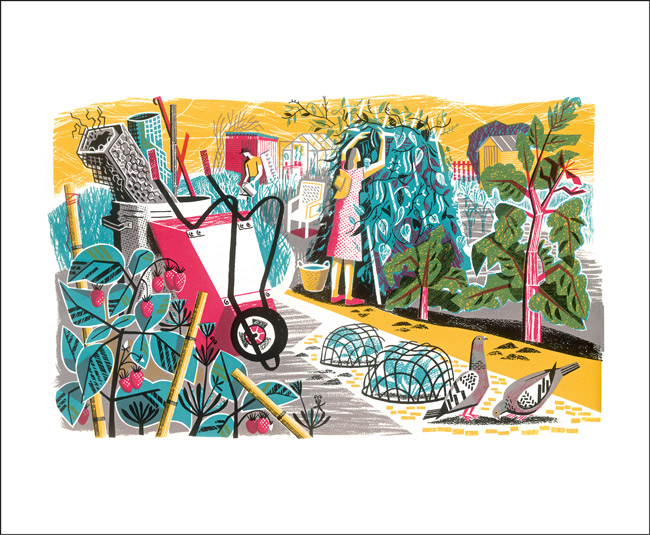 Fruits of our Labour by Clare Curtis
(code: CC1992)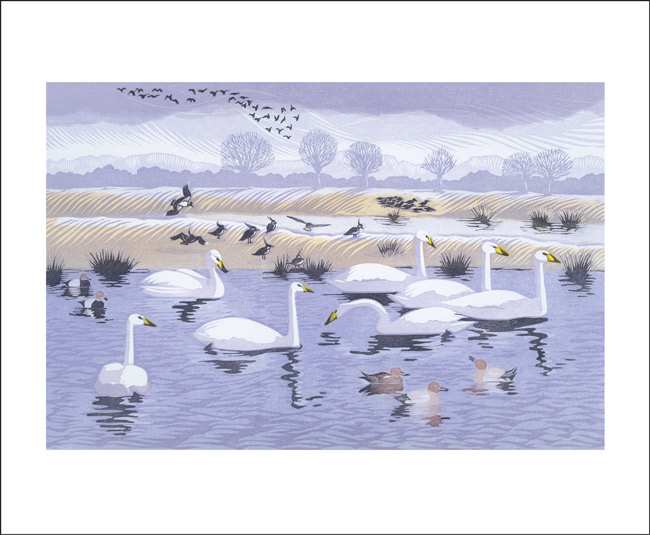 Seven Swans by Niki Bowers
(code: NB1995)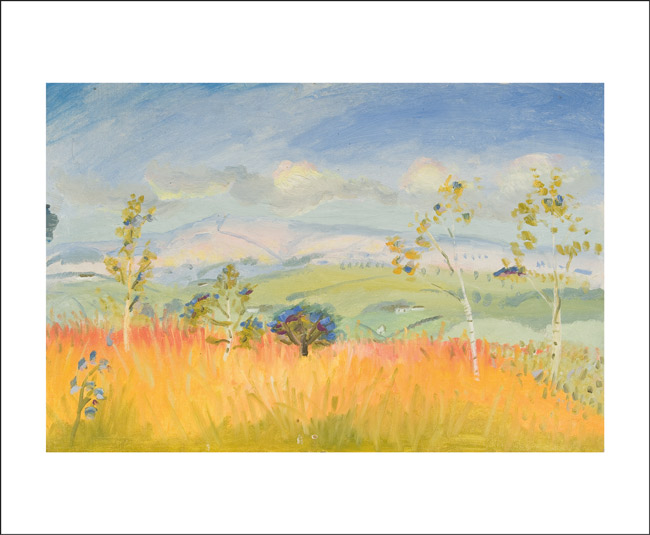 Bright Autumn Sun by Winifred Nicholson (1893-1981)
(code: WN1996)
New for Winter 2018 -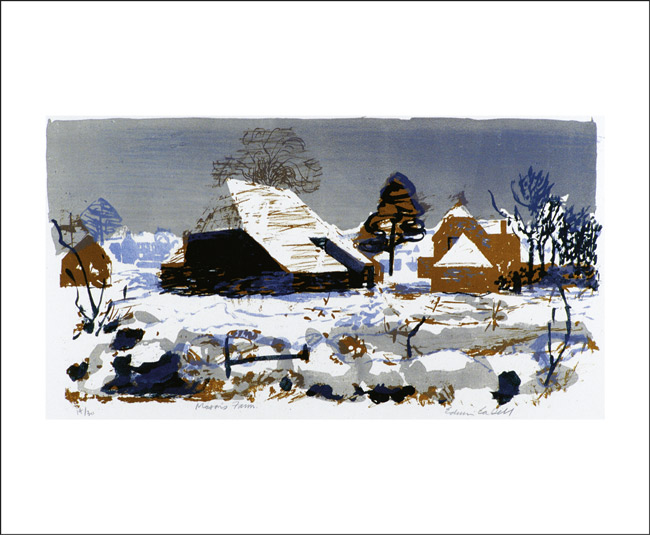 Mason's Farm by Edwin La Dell
(code: ED1988X)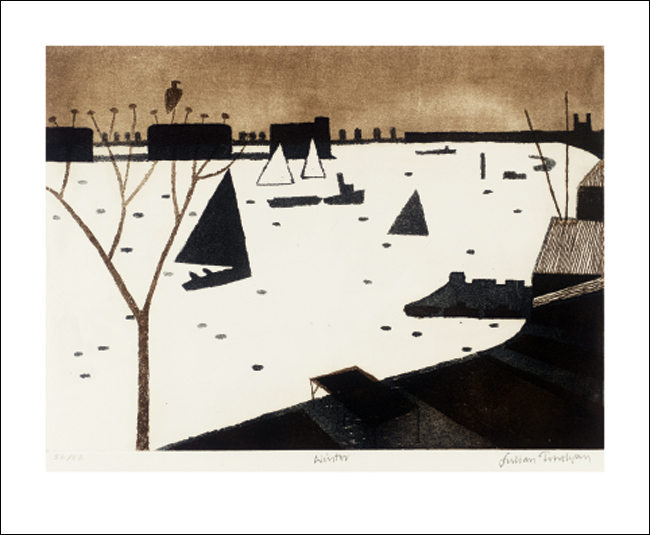 Winter, 1974 by Julian Trevelyan
(code: TV1984X)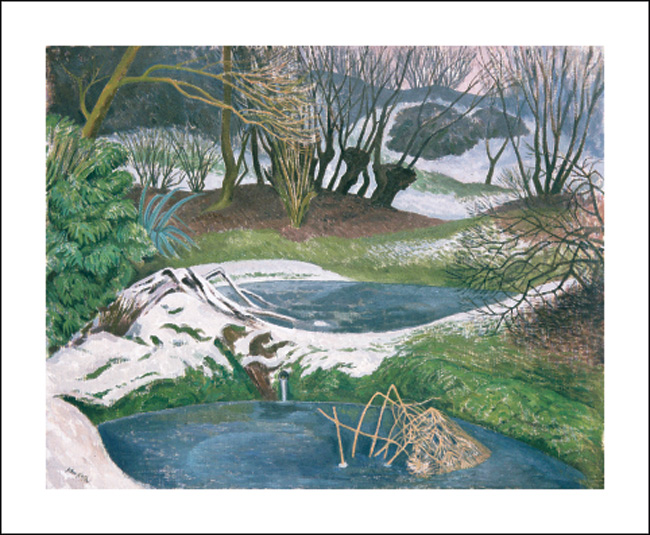 Frozen Ponds by John Nash
(code: JN1985X)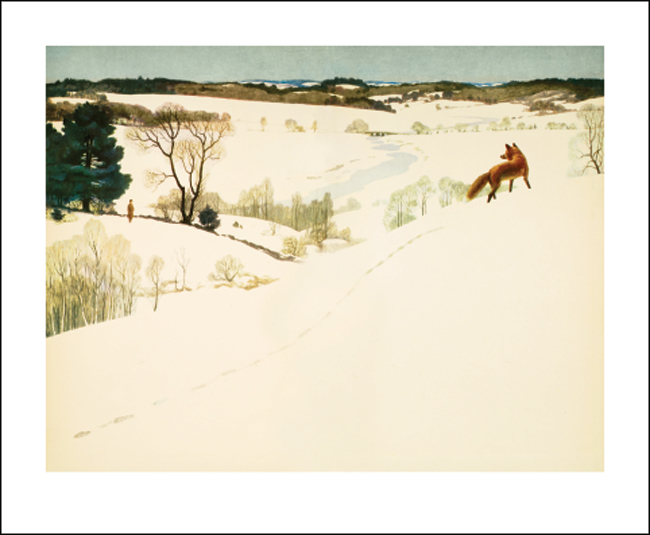 Fox in Winter by N C Wyeth
(code: NC1986X)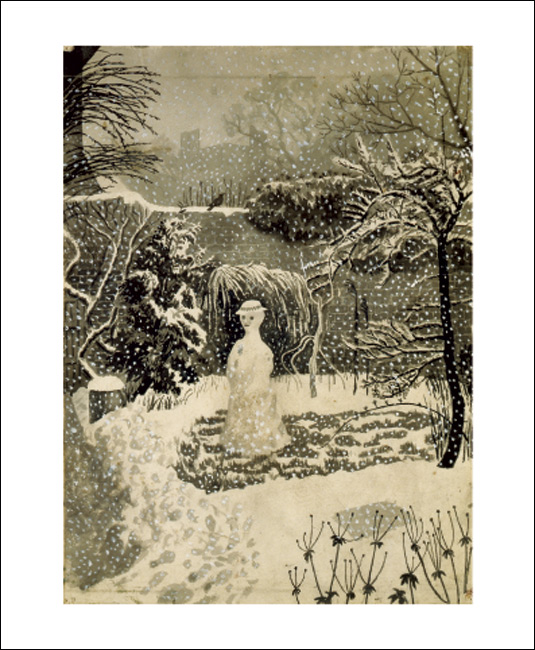 Snow Woman by Tirzah Garwood
(code: TG1987X)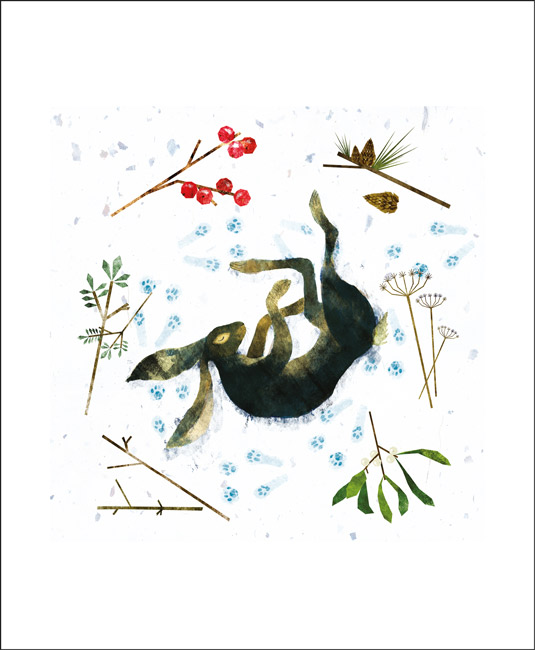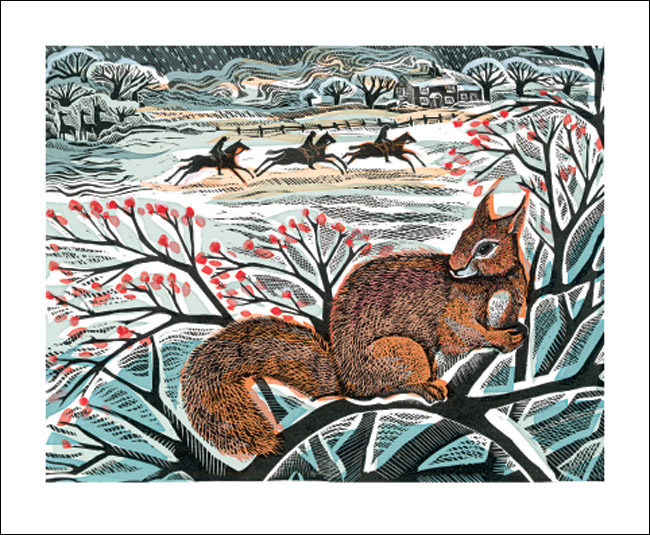 A Winter's Tail by Angela Harding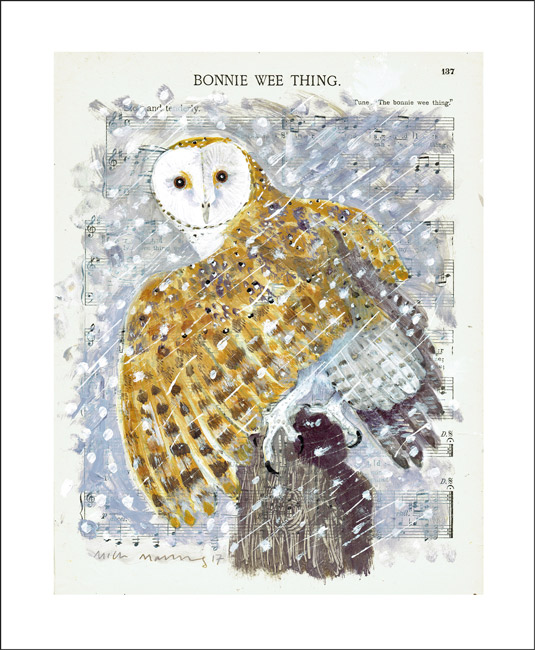 Bonnie Wee Thing by Mick Manning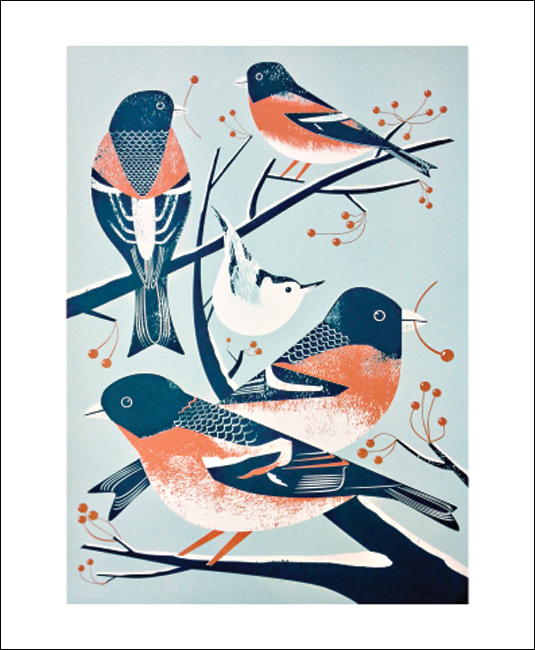 Bramblings and a Nuthatch by Chris Andrews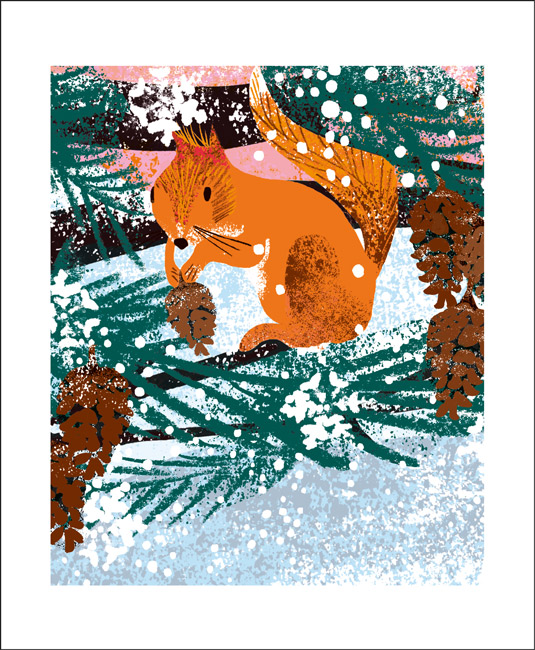 Winter Squirrel by TIm Hopgood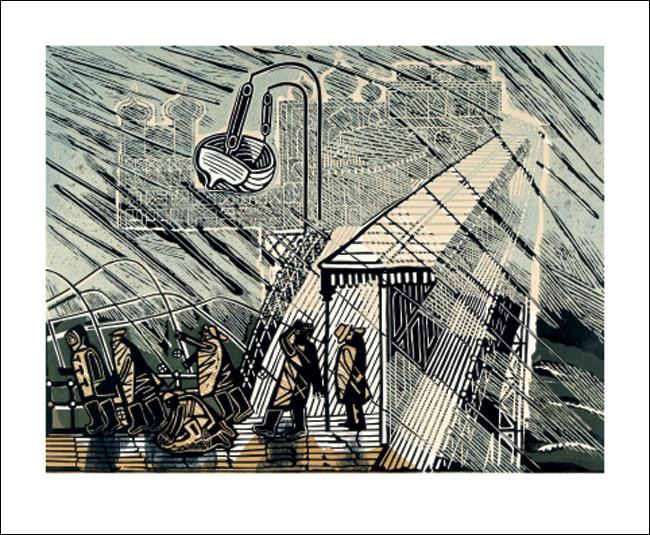 Snowstorm in Brighton by Edward Bawden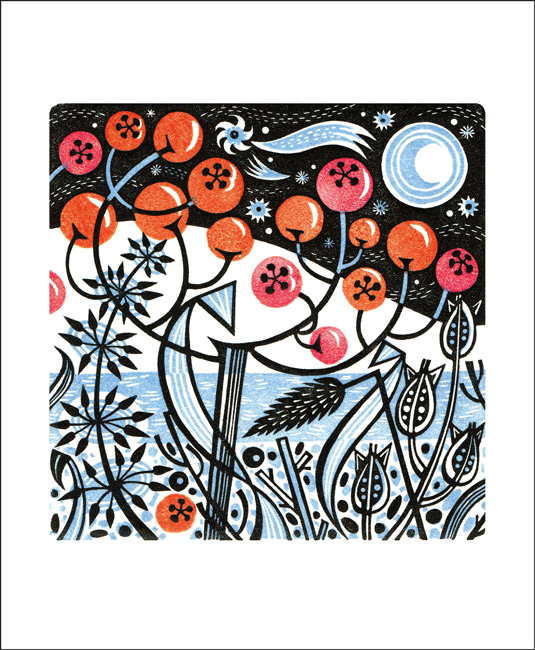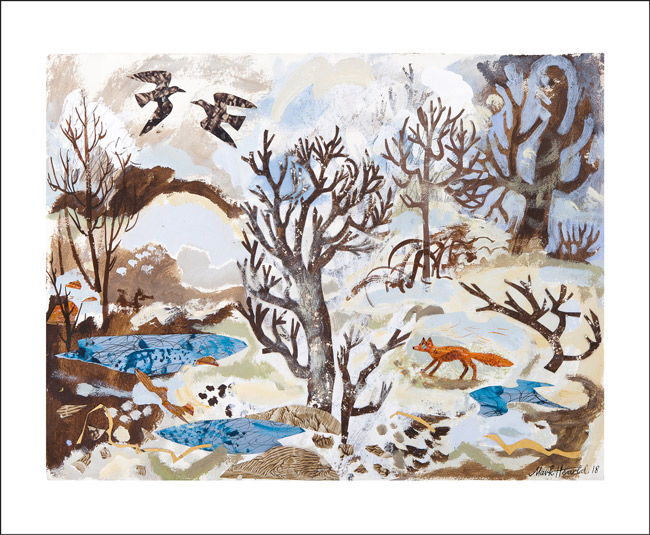 Winter Fox and Crows by Mark Hearld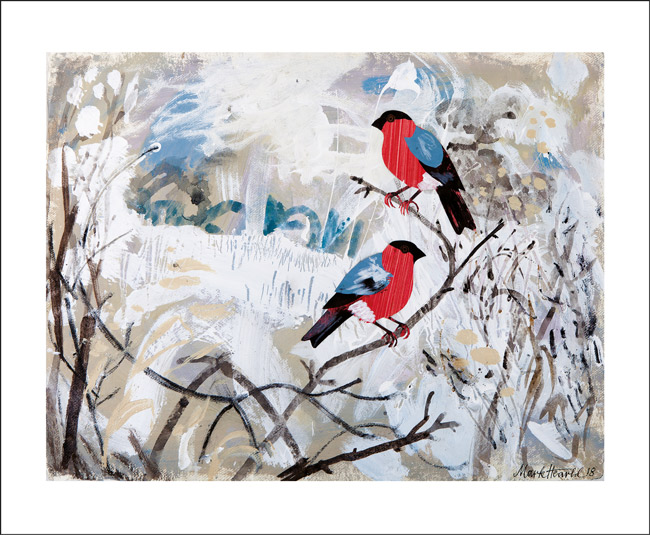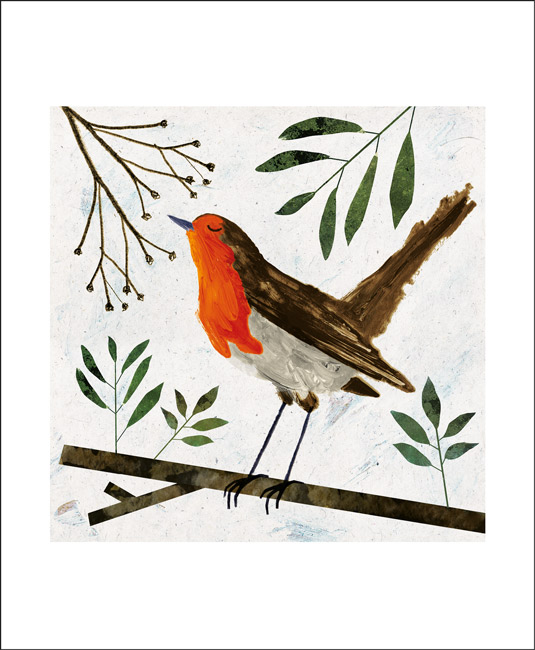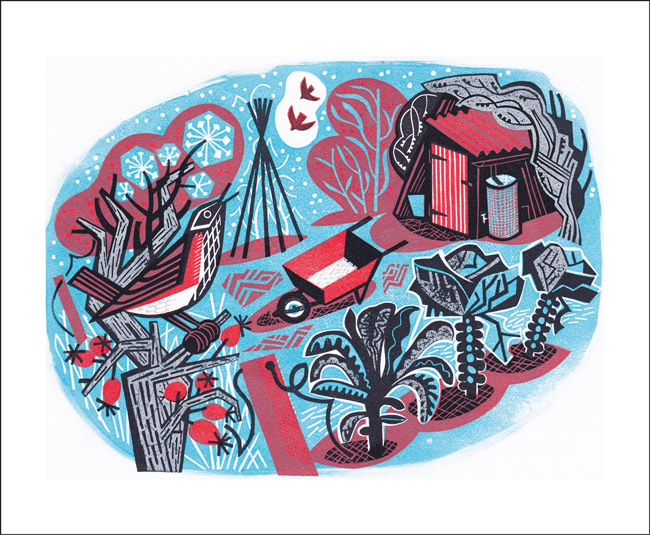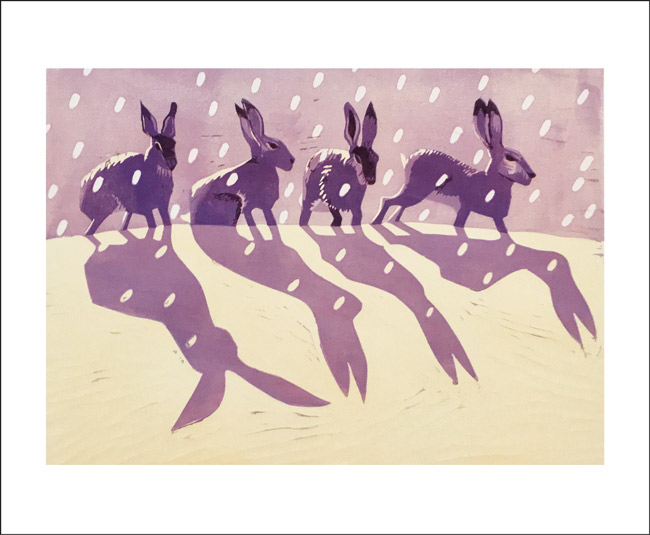 (code: LH1976X)
this beautiful Toy Shop Advent calendar illustrated by Emily Sutton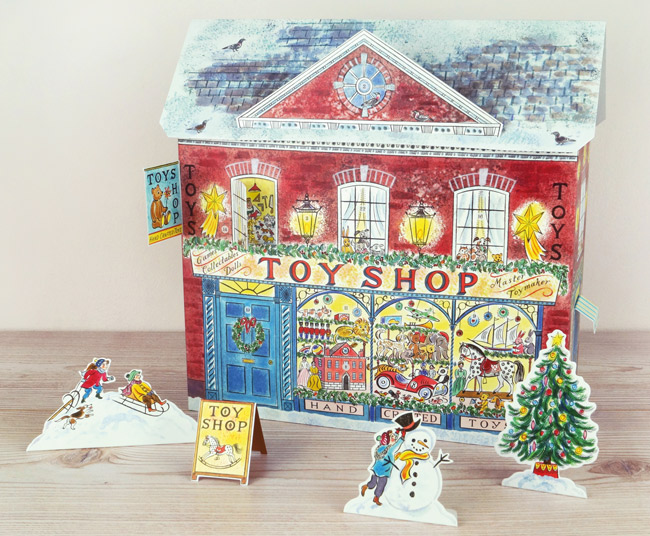 comes packed flat with an envelope & backing sheet
(code: AC23)
Angela Harding's new Advent calendar for 2018, 'We Three Hares' now also in stock -
(code: AC22)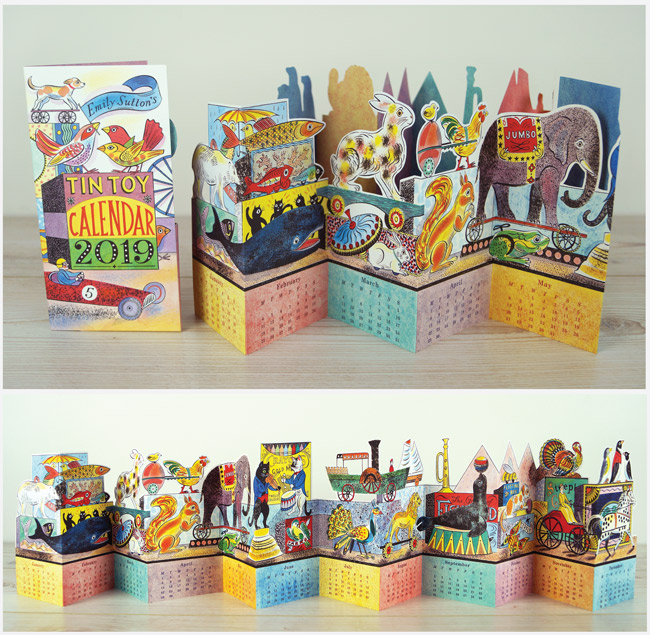 Tin Toy Calendar 2019
(code: FC6ES)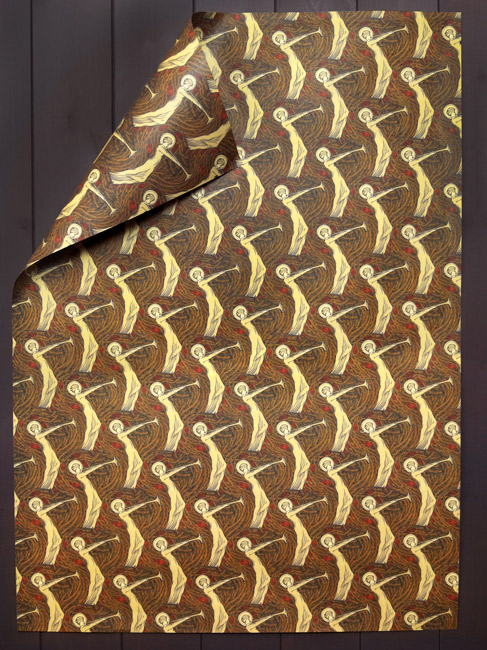 The Angel with the Trumpet (ca. 1884) by Herbert Horne
(code: AW113)
Midnight Fox / Woodland Clearing by Gordy Wright
(code: NL98)
Flycatchers in the Snow / Sparrows in the Snow by Ohara Koson
(code: NL99)
Dahlias Dark Sky / Late Summer Flowers and Ferns by Angie Lewin
(code: NL96)
Cumberland Flowers, 1946 / Summer, 1928 by Winifred Nicholson
(code: NL97)
Festival of Britain Mug with Garden Seedheads / Late Summer Flowers and Ferns by Angie Lewin
(code: NL100)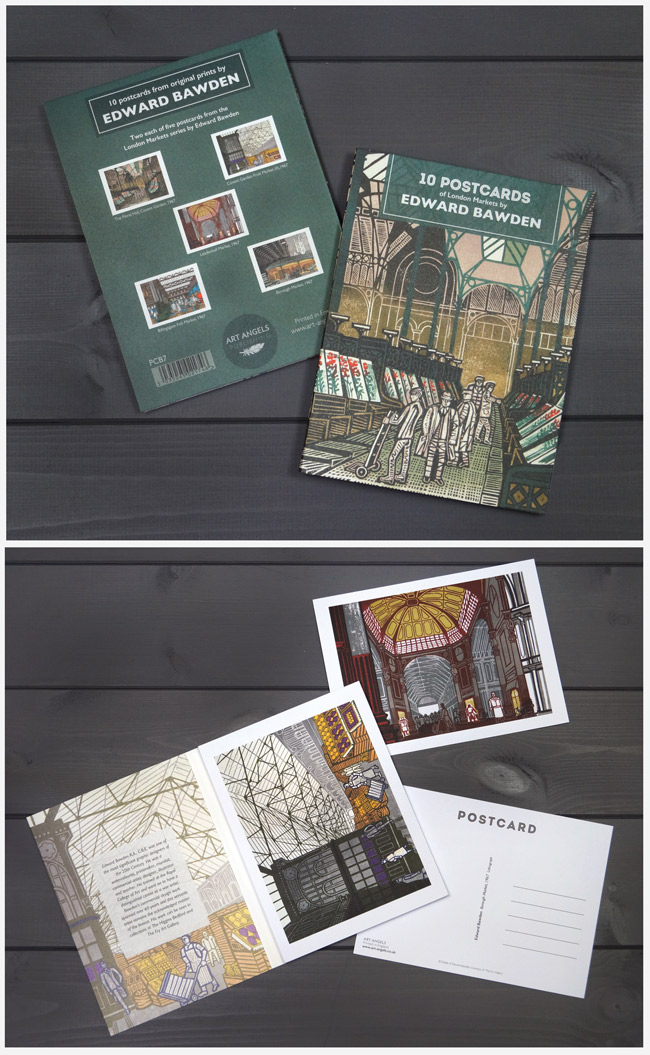 London Markets postcard book by Edward Bawden
and released in June -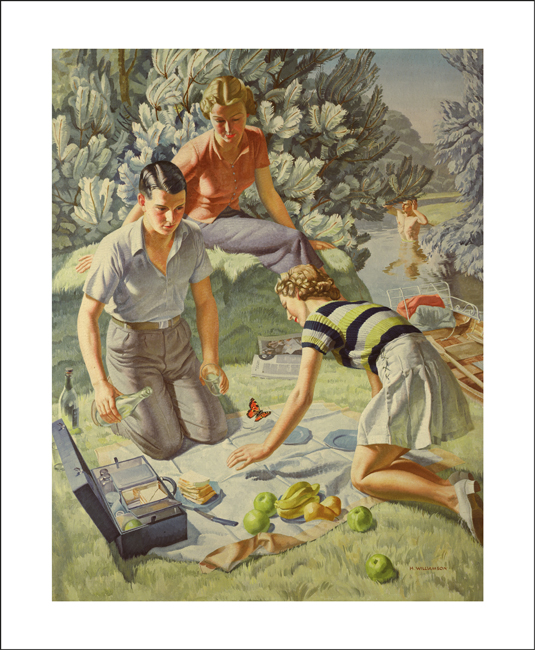 Picnic, 1938 by Harold Williamson
(code: HW1964)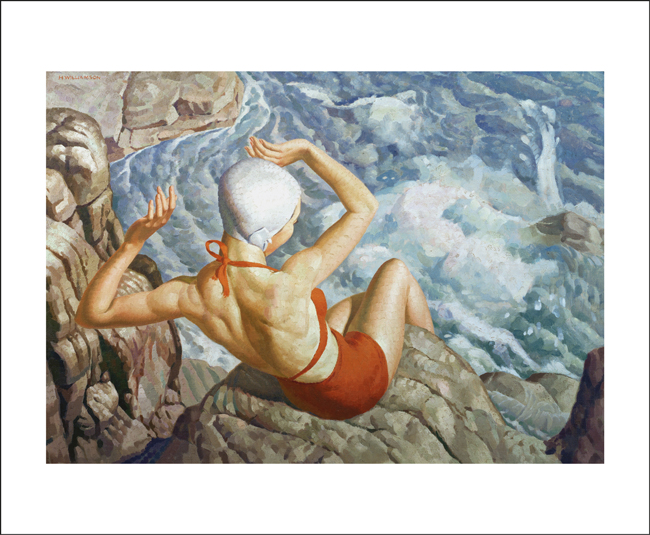 Spray, 1940 by Harold Williamson
(code: HW1963)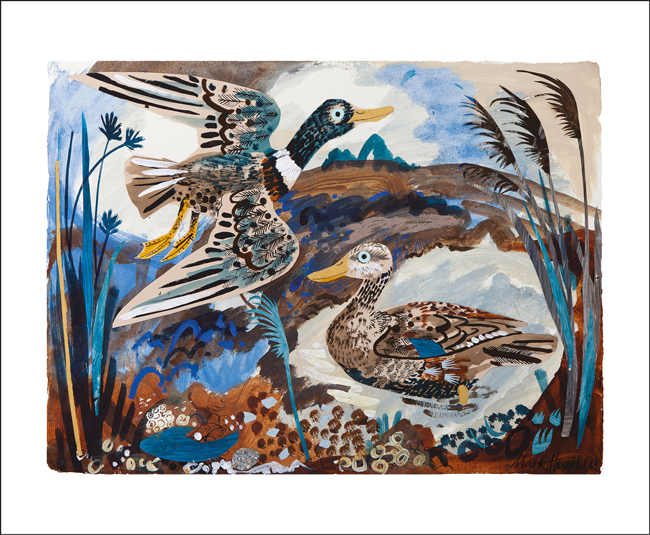 Mallards by Mark Hearld
(code: MH1965)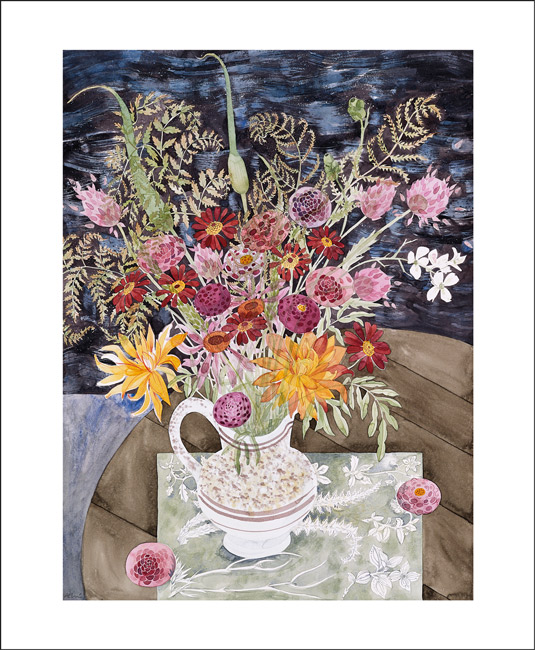 Late Summer Flowers and Ferns by Angie Lewin
(code: AL1968)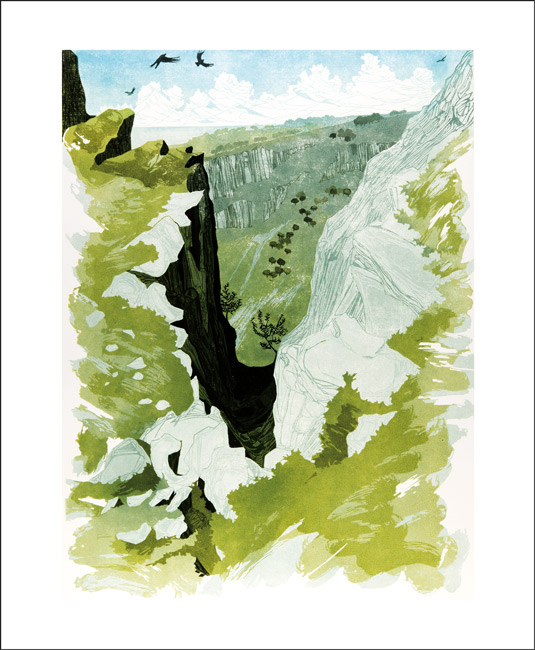 Gully Shadows, Afternoon Light by Laura Boswell
(code: LB1966)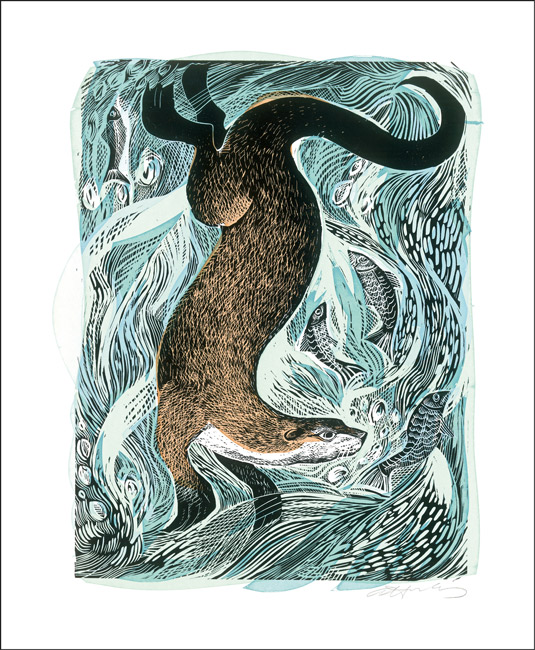 Fishing Otter by Angela Harding
(code: AH1967)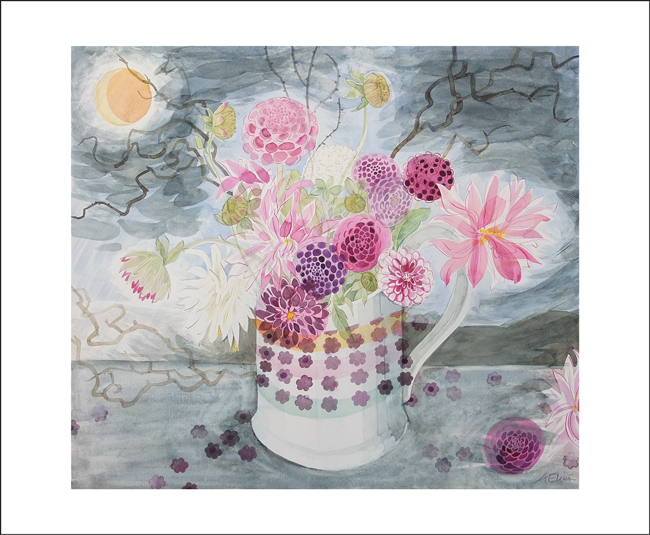 Dahlias, Dark Sky by Angie Lewin
(code: AL1950)
P is for Pantomime by Emily Sutton
(code: ES1949)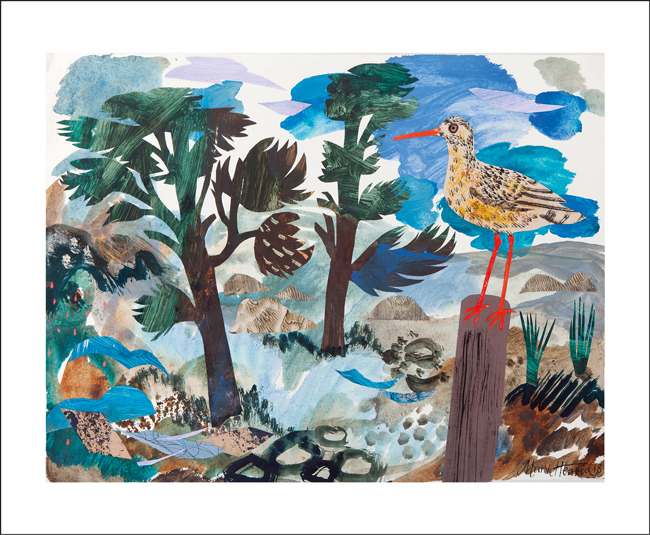 Redshank by Mark Hearld
(code: MH1951)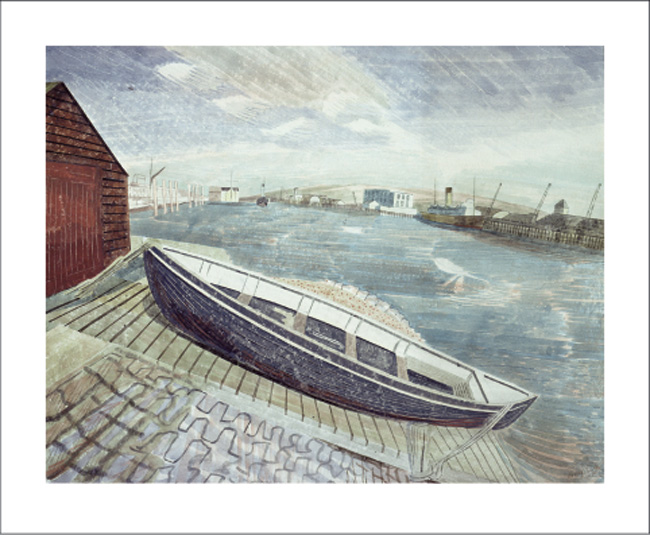 September Noon by Edward Bawden
(code: EB1952)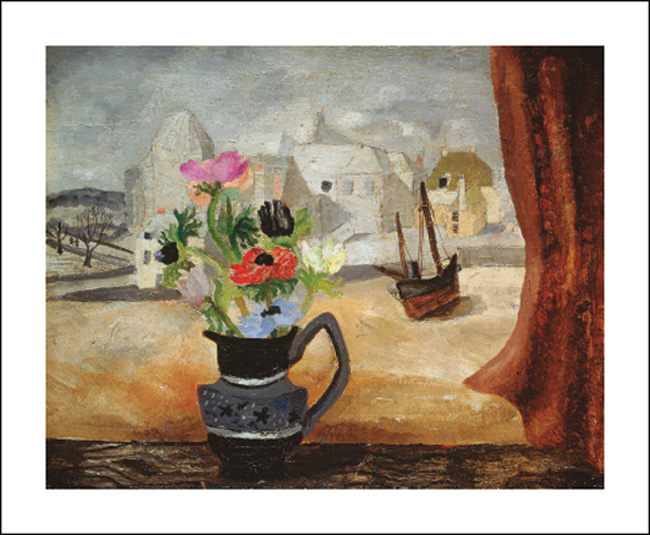 Anemones in a Cornish Window, 1930 by Christopher Wood
(code: WD1953)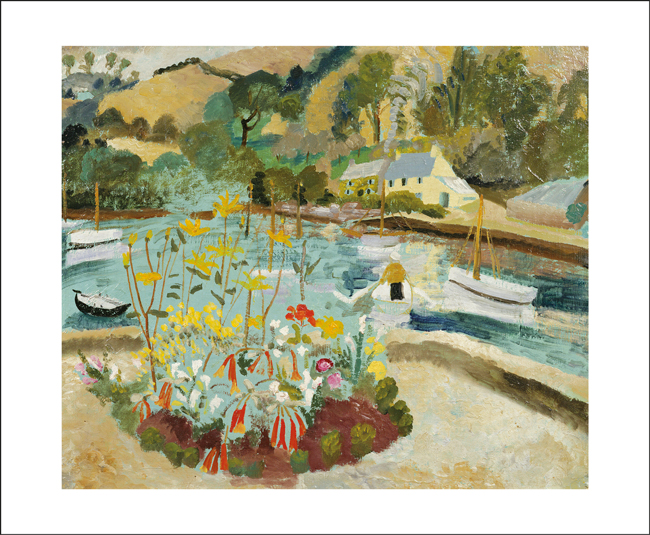 Summer, 1928 by Winifred Nicholson
(code: WN1956)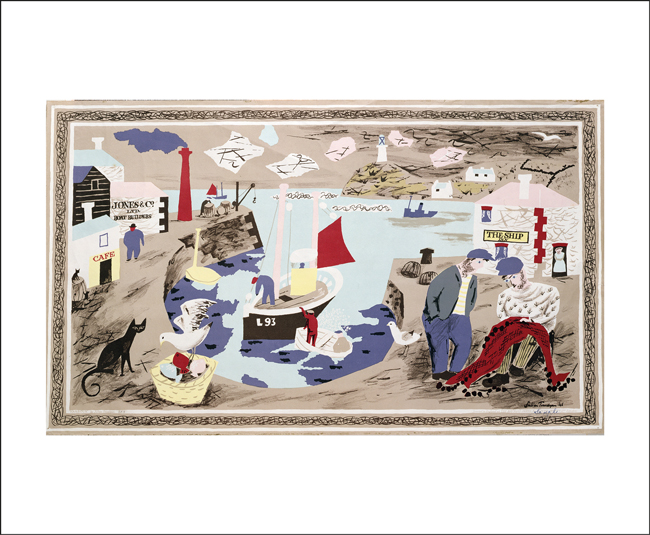 Harbour, 1946 by Julian Trevelyan
(code: TV1955)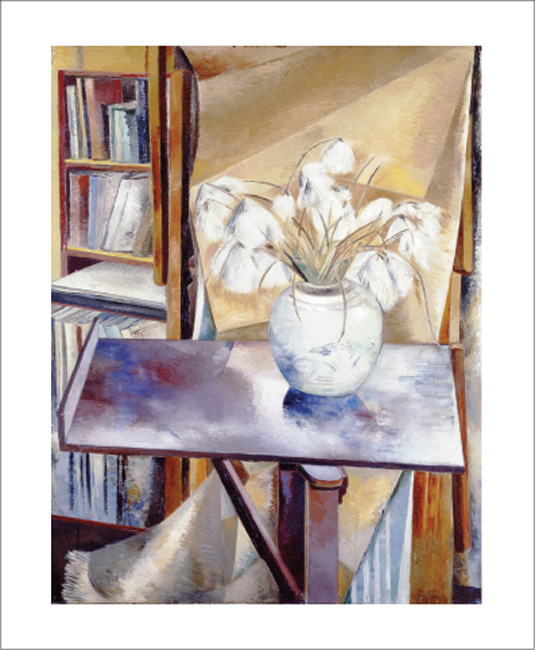 Still Life with Bog Cotton, 1927 by Paul Nash
(code: NS1954)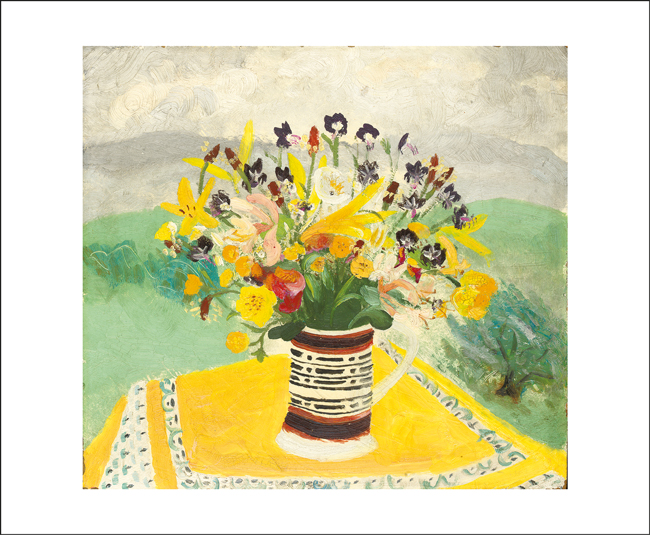 Cumberland Flowers, 1946 by Winifred Nicholson
(code: WN1957)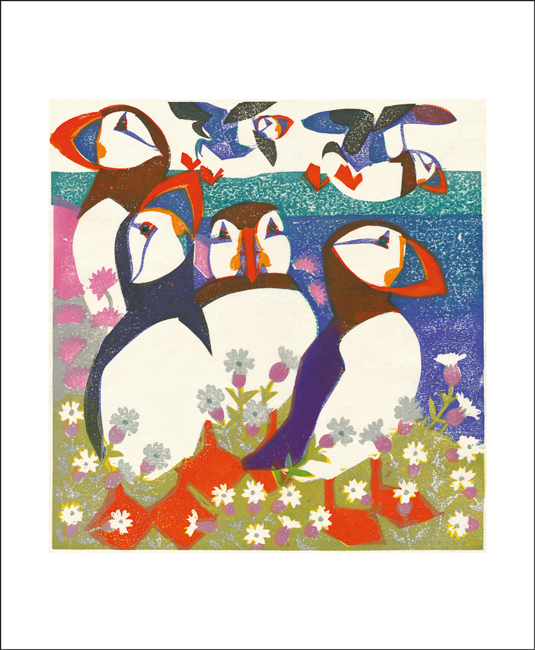 Puffins by Matt Underwood
(code: MU1958)
and from earlier this year -
Postcard pack of Mark Hearld's 9 panel collage for Compton Verney
(code: MHCV) the postcards measure 146x198mm
Swans by Sarah Young
(code: SY1947)
Dancers by Sarah Young
(code: SY1948)
SY1947 Swans are packed with a lily pad message card & an envelope (packed size 210x148mm)
SY1948 Dancers are packed with an envelope (packed size 140x170mm)
'Flock II' - Mark Hearld's Birds take flight again! Back by popular request - six new brilliantly coloured songsters take flight again!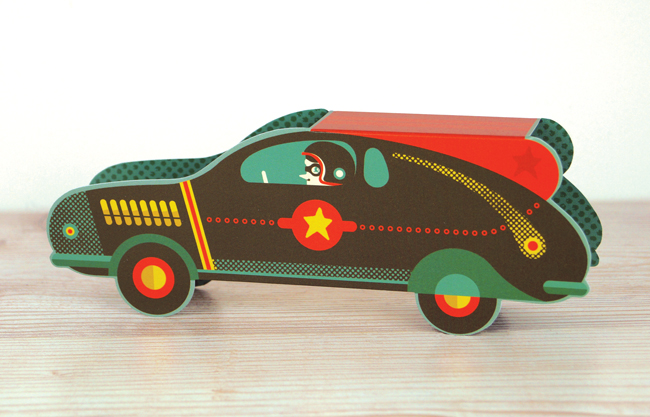 Racer by Tom Frost
(code: TF1917)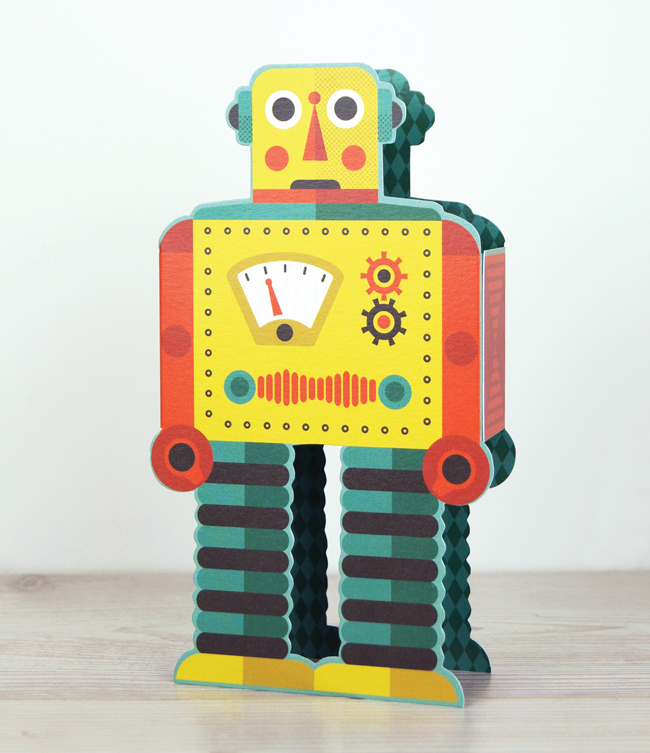 Robot by Tom Frost
(code: TF1918)
Rocket by Tom Frost
(code: TF1916)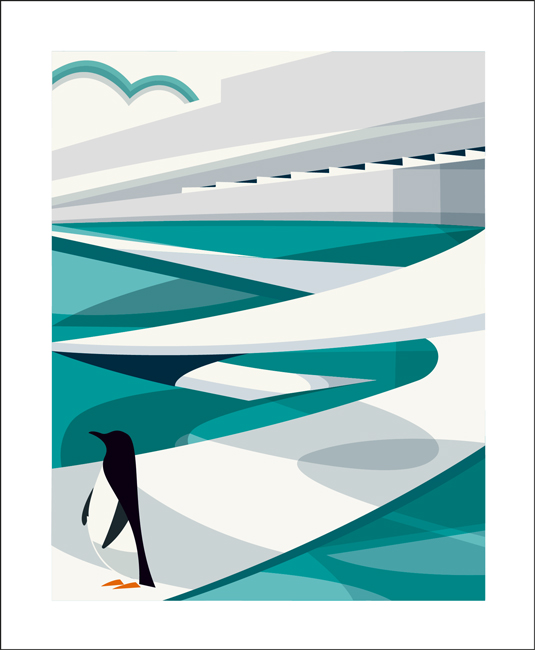 The Penguin Pool by Andrew Pavitt
(code: AP1945)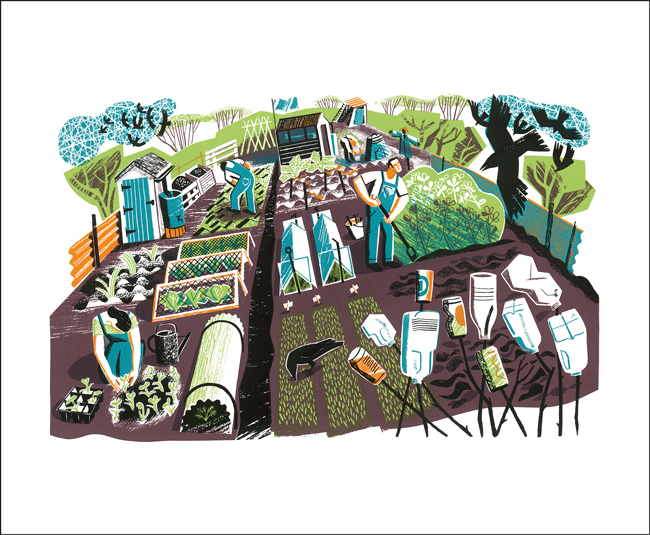 May Day by Clare Curtis
(code: CC1946)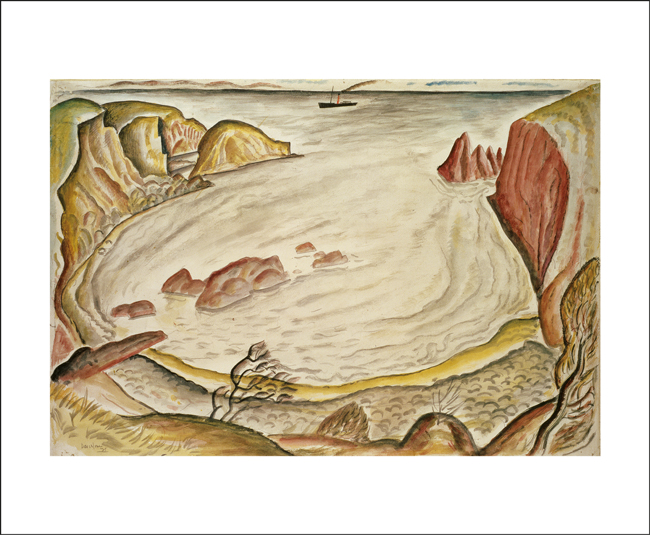 A Ship Off Ynys Byr by David Jones
(code: DJ1944)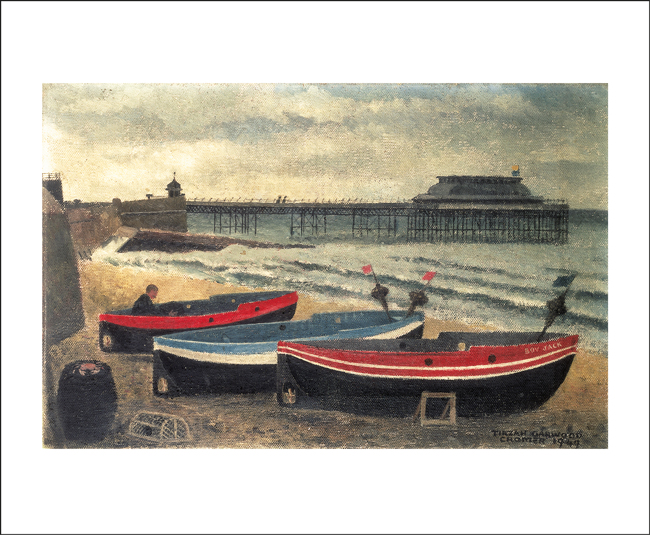 Boats on Cromer Beach by Tirzah Garwood
(code: TG1943)
St Paul's 1958 by Edward Bawden (1903 - 1989)
(Code: EB1931)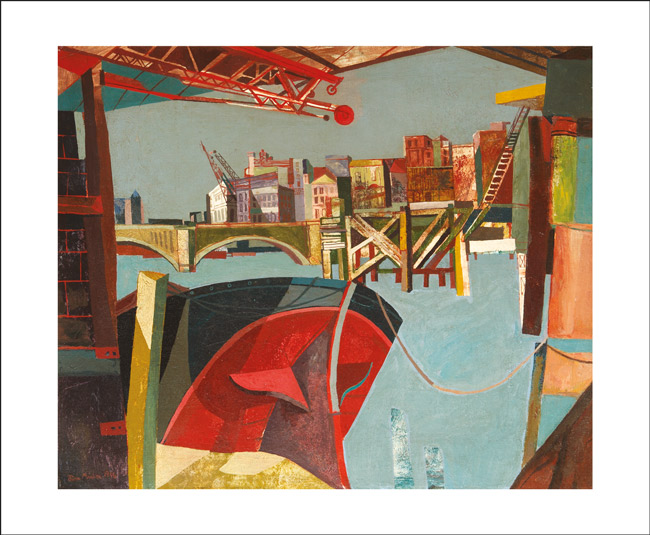 Bridge from Cannon Street by John Minton (1917 - 1957)
(Code: JO1932)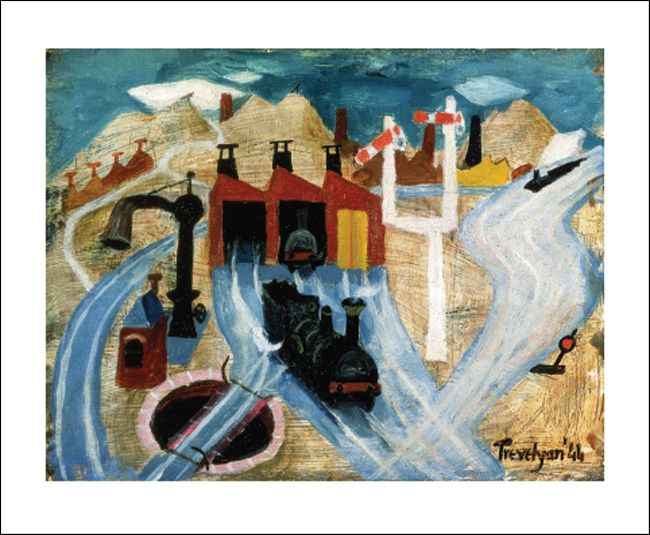 Loco Sheds, 1944 by Julian Trevelyan (1910 - 1988)
(Code: TV1934)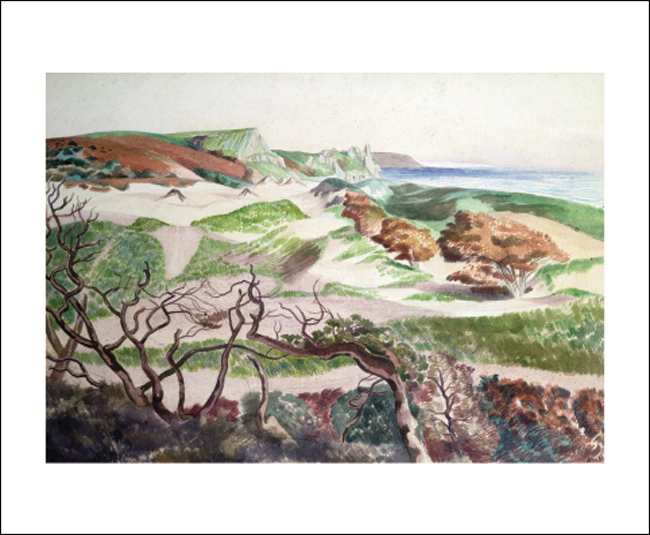 Sand Dunes and Rocky Coast by John Northcote Nash (1893 - 1977)
(Code: JN1933)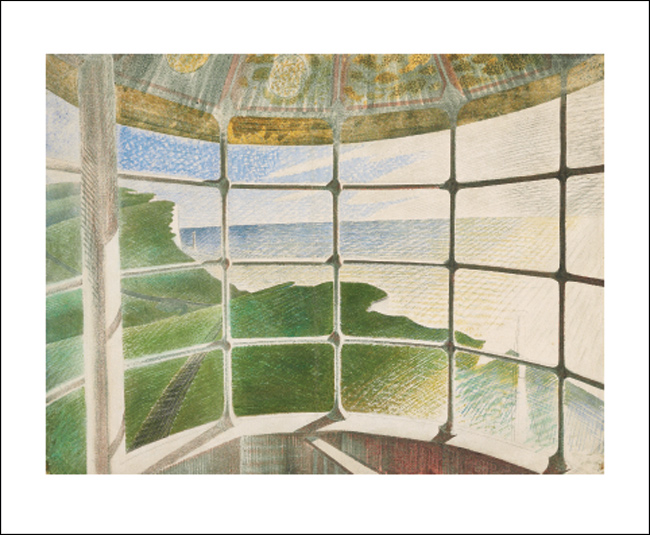 Beachy Head Lighthouse (Belle Tout), 1939 by Eric Ravilious (1903 - 1942)
(Code: RL1936)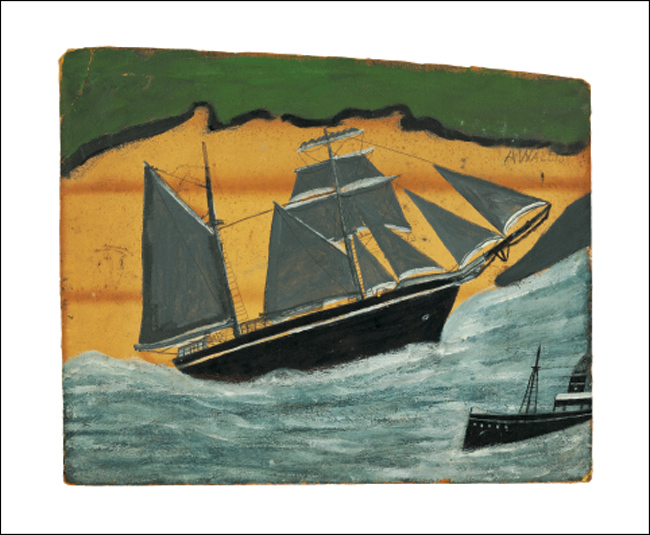 Sailing Ship against a Sandy Beach n.d. by Alfred Wallis (1855 - 1942)
(Code: AD1935)
as well as new images by contemporary artists and printmakers -
Purple Carpet by Andy Lovell
(Code: BL1927)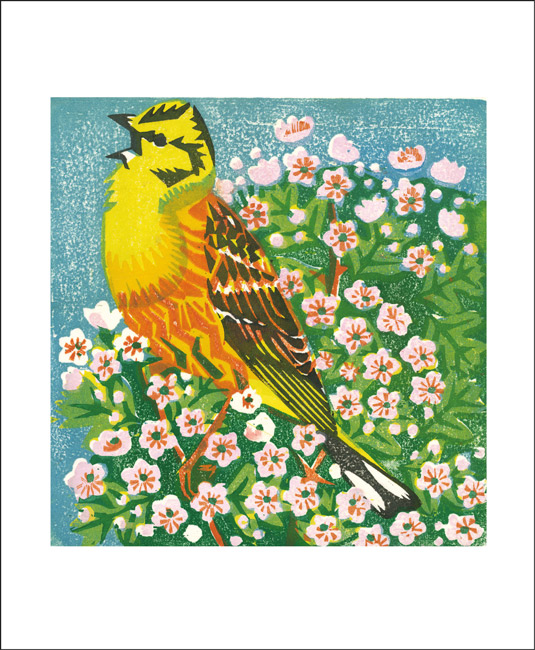 May Blossom by Matt Underwood
(Code: MU1937)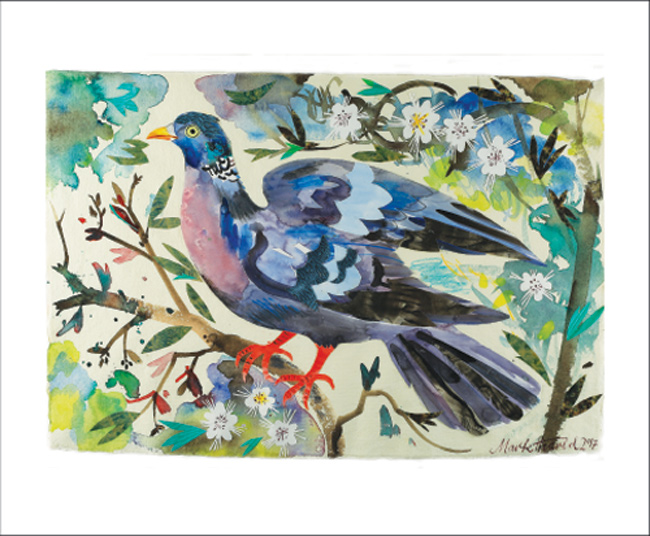 Pigeon by Mark Hearld
(Code: MH1925)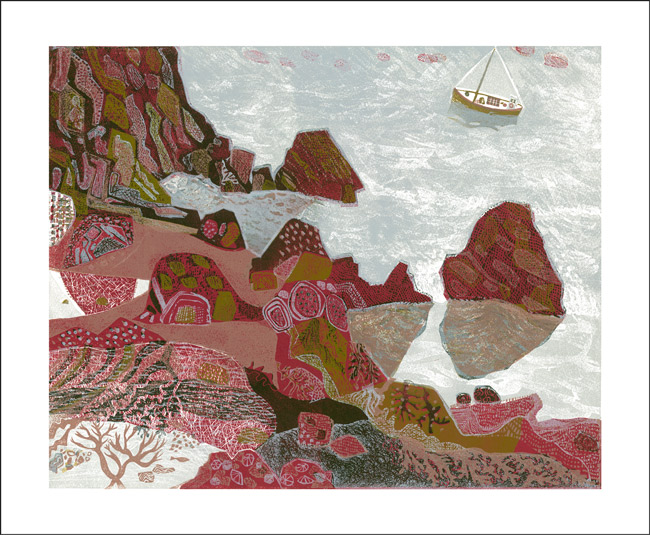 Rock Pools at Low Tide by Melvyn Evans
(Code: ME1929)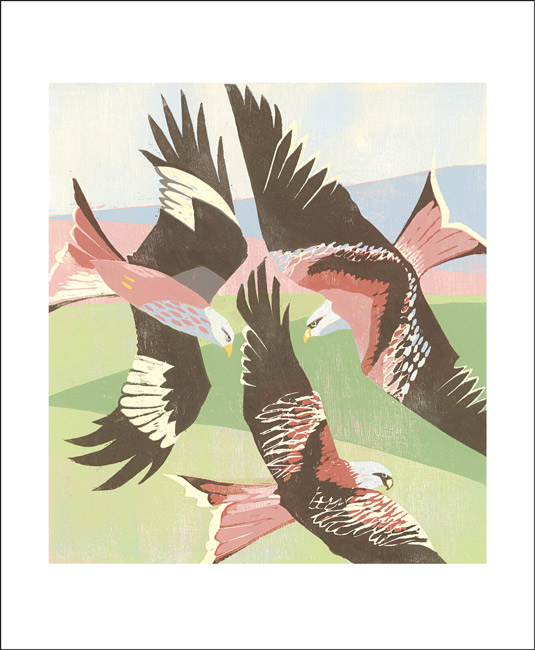 Red Kites, Laurieston by Lisa Hooper
(Code: LH1930)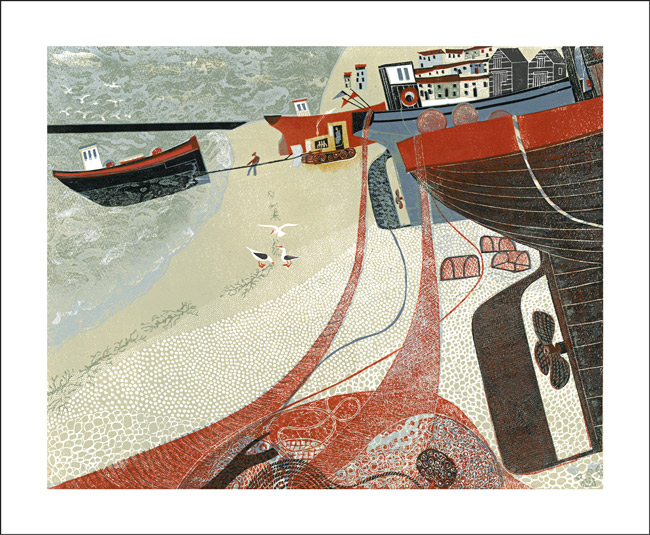 Fishing Boats on Hastings Beach by Melvyn Evans
(Code: ME1928)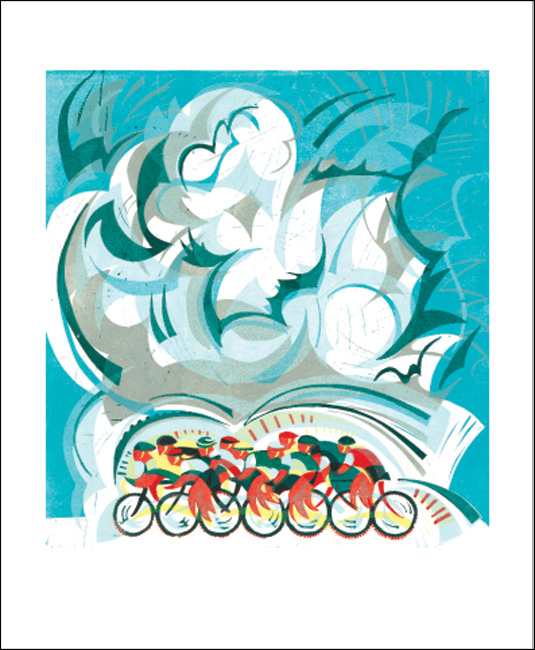 Life is Beautiful by Paul Cleden
(Code: PL1941)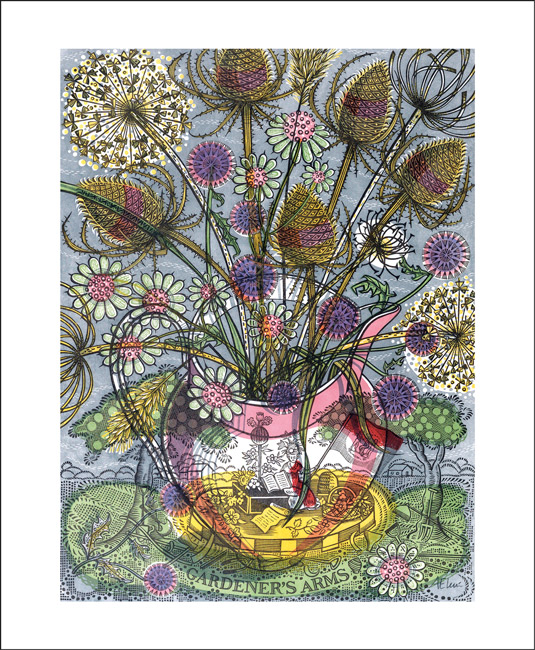 The Gardener's Arms II by Angie Lewin
(Code: AL1926)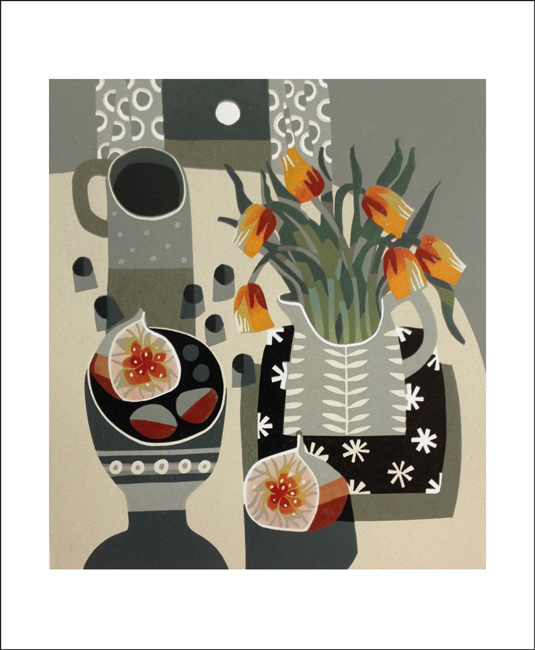 Tulips and Fig by Jane Walker
(Code: JW1939)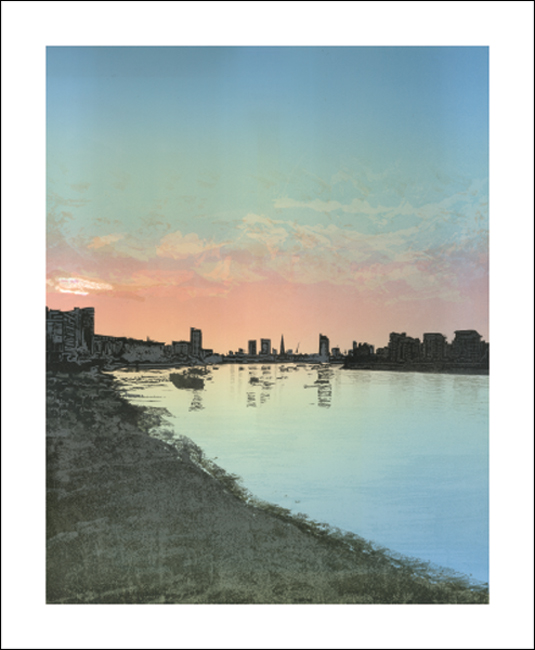 Greenwich West by Steve Edwards
(Code: SD1942)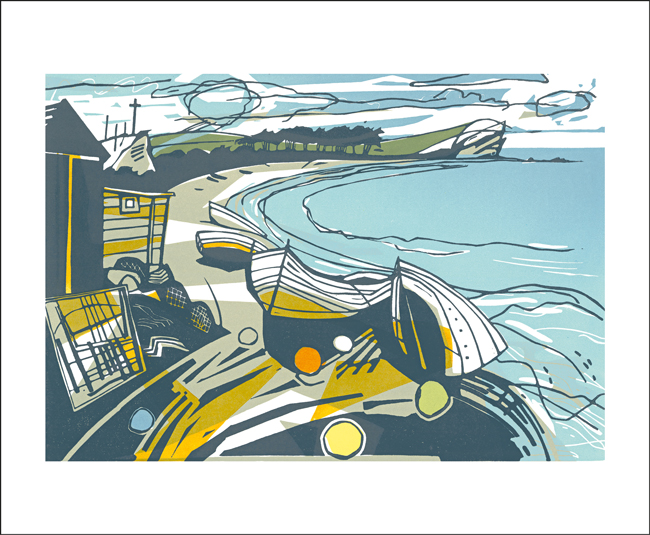 The Beach at Budleigh by Colin Moore
(Code: CM1940)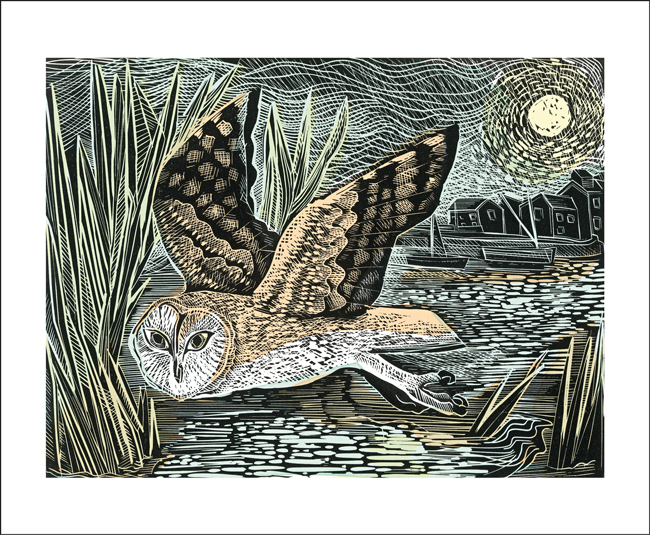 Marsh Owl by Angela Harding
(Code: AH1938)
Two new notecard packs featuring work by Angela Harding & Angie Lewin
Young Hare / Summer Foxes at Marske Hall by Angela Harding
(Code: NL94)
Goat's Beard and Grasses / Saltmarsh, Morston by Angie Lewin
(Code: NL95)
From November 2017, a selection of images that featured in the exhibition at the Scottish Gallery -
'Airs, Reels and Ballads', curated by St Jude's.
Iceberg by Ed Kluz
(code: EK1924)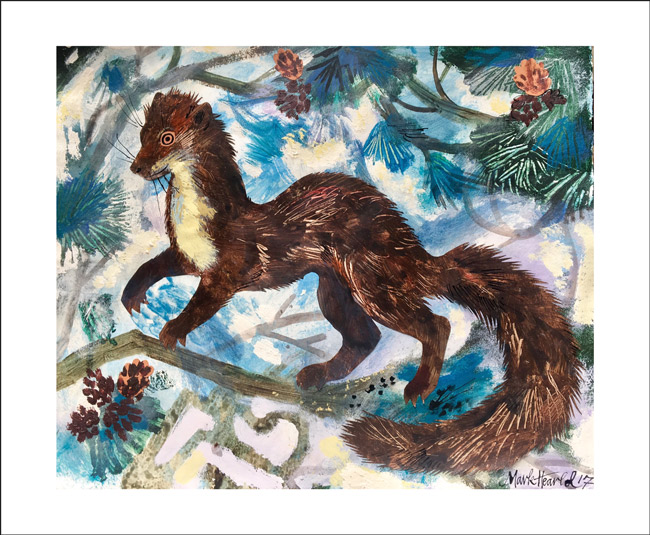 Pine Marten by Mark Hearld
(code: MH1919)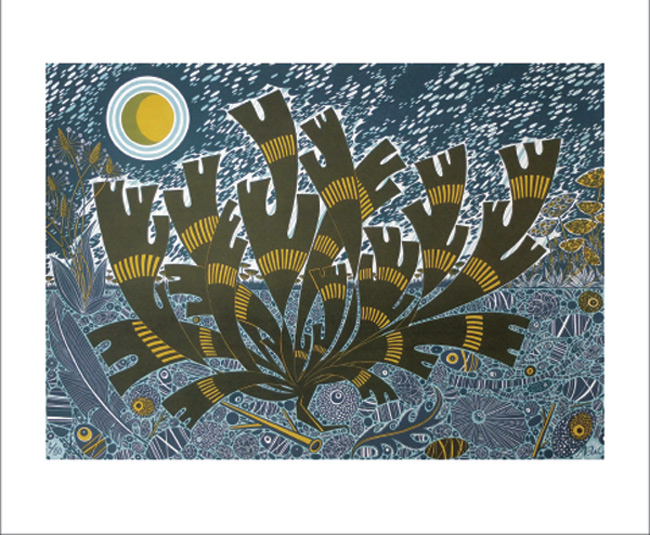 Saltmarsh Storm II by Angie Lewin
(code: AL1922)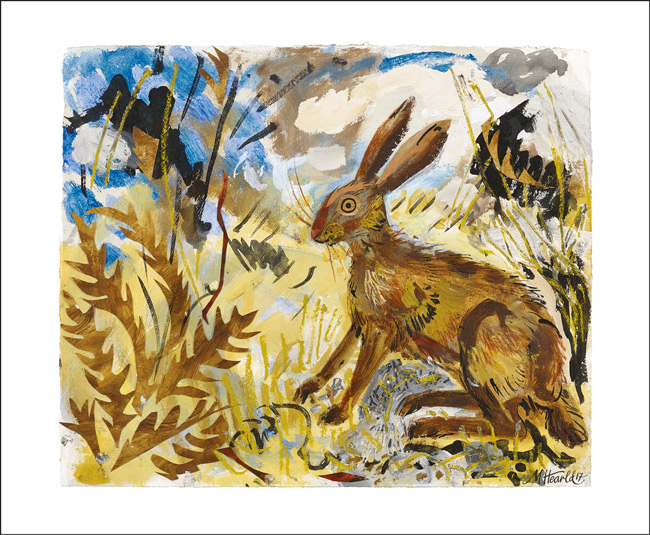 Hare by Mark Hearld
(code: MH1921)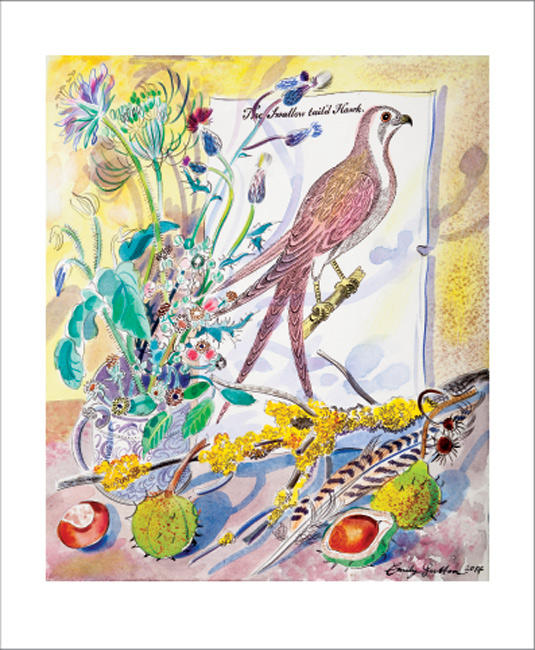 The Swallowtail'd Hawk by Emily Sutton
(code: ES1923)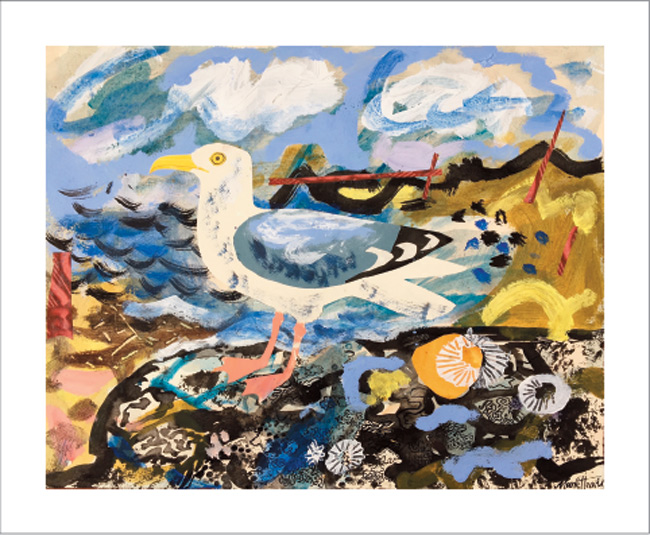 Herring Gull by Mark Hearld
(code: MH1920)
Details from two new double sided wrapping papers -
Doveflight by Mark Hearld
(code: AW112)
(code: AW111)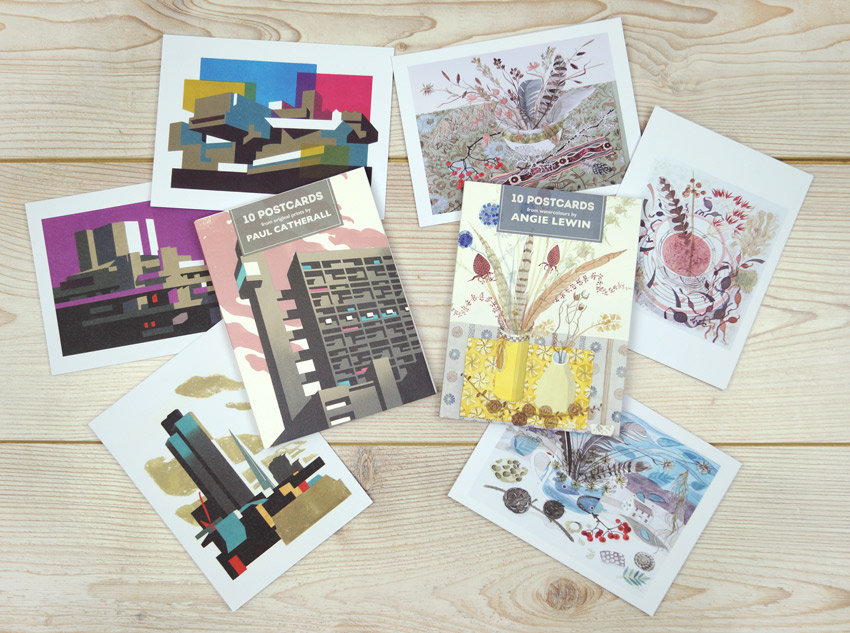 Postcard books from prints of London by Paul Catherall and watercolours by Angie Lewin
(codes: PCB5 & PCB6)
'Meadows Edge' a double sided wrapping paper design by Angie Lewin
Bert and Meryl - die cut cards by Sarah Young
(codes: SY1915 and SY1914)