About Us
Art Angels is a Norwich based publisher of cards and stationery products founded in 1993 with a commitment to the best in contemporary art and design.
Since 2006 we have focused on building a comprehensive collection of images by printmakers both past and present and are continuing to search out new and exciting artwork. We have recently started to build a collection of images by 20th century artists whose aesthetic has inspired the current generation.
We are committed to manufacturing in an ethical and sustainable way: all products are printed and assembled in the UK using either recycled or FSC certified materials and all our production processes have been ethically audited by SEDEX.
We are proud to be corporate sponsors of Sistema in Norwich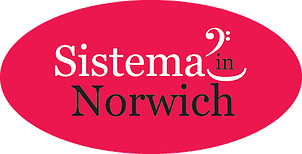 Sistema in Norwich works to transform the lives of children and young people through participation in music. It helps children realise their potential and succeed across all areas of their lives.
We recently celebrated our 25th year with a memorable event here in Norwich; wonderful to see so may of the artists we've worked with over the years.
Everyone took home a souvenir pack of playing cards featuring artwork by a selection of the many wonderful artists we've been privileged to work with over the past 25 years.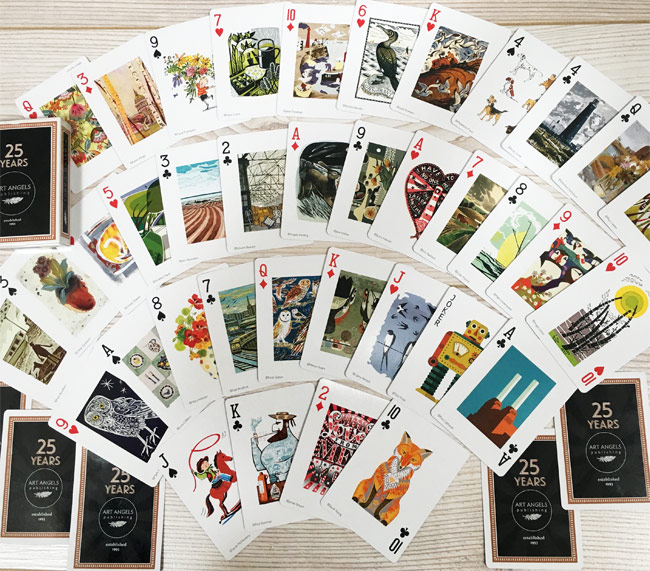 Angela Harding calls in with her daughter Holly and a new collection of beautiful prints.
Heading off to lunch with Mark Hearld, Emily Sutton and our designer Laura after a new project planning session; yes, it was a very cold day in York!